The Cognitive OS for Automation
Remove the biggest chore of automation – translation of business logic into machine language! Kognitos' brain natively understands Human Language and directly implements custom business operating procedures without the need for developers.
Kognitos can automate complex, variable and document heavy
processes with no need for developers using
English as Code Interpreter
Hallucination Free Learning
Serverless Infrastructure
Our mission is to enable a billion business people to guide machines that automate and learn alongside them without having to learn a new skill set.
No more long meetings between business and IT to explain process. 
No more tedious update cycles with blame games for automation defects.
No more bots to manage. 100% serverless.
No more waking up in the middle of the night to get something debugged.
The Platform
Central to Kognitos' ability to understand and interact with people in English is The Brain. It translates your words, your language of business directly into consistent Automation via APIs.
Business Staff Daily burden
IT Staff Daily burden
Capabilities
Process any data, at any scale.
DATA IN
PDF
JPG
PPT
Excel
Email
DOCX
DB
Webhook
Voice (new)
API
and more...
PROCESS DATA
Convert (OCR, Gen AI) to structured Data
Fact Extraction
Q&A
Compute
Modify
Enrich
Validate
Approve
and more...
DATA OUT
Compose email
Update DB
Slack
Teams
Invoke an API
Data Visualize (new)
and more...
Multi-modal automation features
Voice Transcription
Image Comparison
Image Manipulation
PDF Form Filling
QR Code Support
+ more
App Integrations
Kognitos integrates directly with all major ERP, CRM and productivity solutions for stable and durable automation.
Exception Centre
Deal with unforeseen variables and complexities.
Kognitos' patented exception handling system allows conversational exception handling with 0 upfront exception handling planning. 
Time Machine
Audit and debug runs in natural language. No need for technical knowledge to be able to understand what happened and why. 
Playground
Your process experts work with Koncierge that helps with writing automations in plain English with the knowledge of industry best practices.  
Koncierge
Koncierge incorporates LLMs to help a user quickly lay out the steps of an automation based on their desired outcome. Users can converse with Koncierge to tweak the automation as required.
SOCII Type-2 and HIPPA Compliant
Kognitos serves Fortune 500 companies with core business processes, so our system and organization is built with top-level SaaS security and compliance in mind. Adhering to SOCII-Type 2 and HIPPA Frameworks.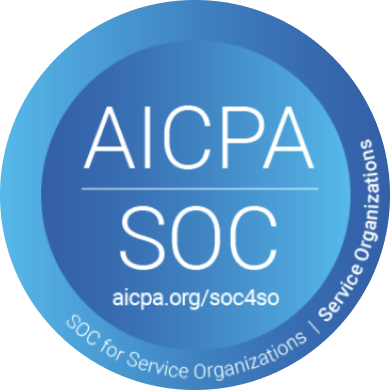 Unlock the Power of AI for Your Business Today